E-Commerce Email Marketing
Consulting Services
Are you an e-commerce business owner that tries to manage
it all while also wearing multiple hats for your business? Trust me, I know the feeling all too well! After owning a boutique for almost a decade, I know how time consuming the business side of things can be, especially when you're handling your own marketing.
As a business owner, you probably know how important email and text marketing is, but may not have the expertise needed to execute it. Or maybe it's something that you want to prioritize, but somehow it always seems to fall to the bottom of your never-ending to-do list. It's like a dreaded, looming gray cloud that you just can't seem to keep up with—or start in the first place!  This is why I decided to help others like me and start my own ecommerce email marketing consulting services!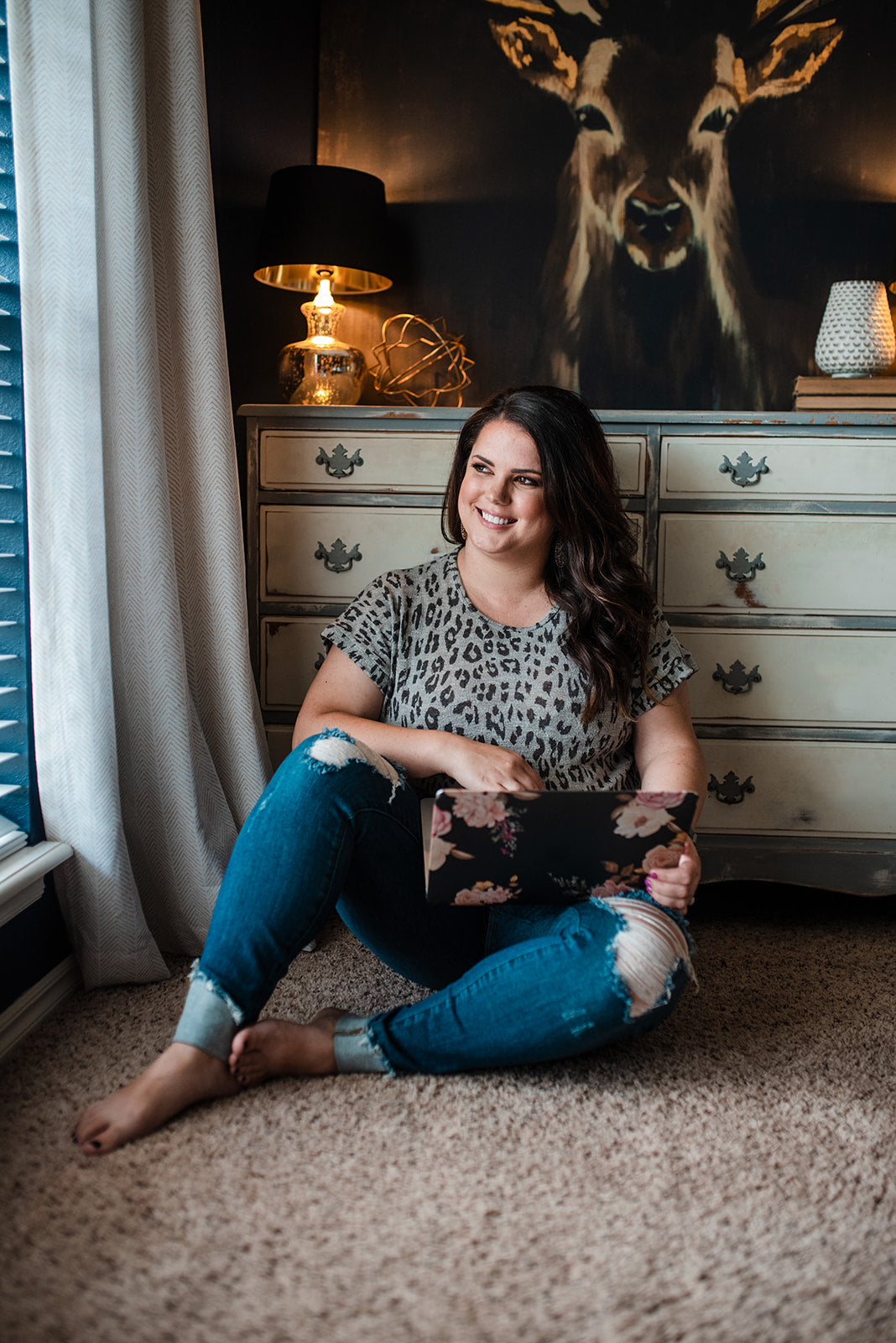 Let's work together!
Done-For-You Email + Text Marketing Services
(Setup + Monthly Service Packages)
Your time is valuable. I offer done-for-you email and text marketing services ranging from initial platform setup to full-service monthly management. Let's figure out which systems and strategies your business needs to grow, and then put them to work.
Automation Services
What if your email and text marketing made sales for you while you slept (or vacationed in the Bahamas)? I'll set up effective automations in Klaviyo and PostScript and integrate them with your e-commerce platform, so you can make sales on repeat.
VIEW SERVICE PACKAGES
With a specialty in email marketing for boutiques and a love for working with all ecommerce or product-based businesses, I understand how critical email marketing is to the overall growth of your business. I also understand that every business is different, which is why I strive to create email marketing campaigns for my clients that fit the individual needs of their business, no matter what it may be.
I work exclusively with Klaviyo for email marketing in order to streamline email marketing automations and campaigns. With digital marketing constantly changing, it's critical to have both a strategic and effective email marketing campaign in place. This is where I come in with my ecommerce email marketing consulting services so that you can focus on nurturing your business, which is what's most important!
Automation Service Packages
WHAT MY CLIENTS ARE SAYING...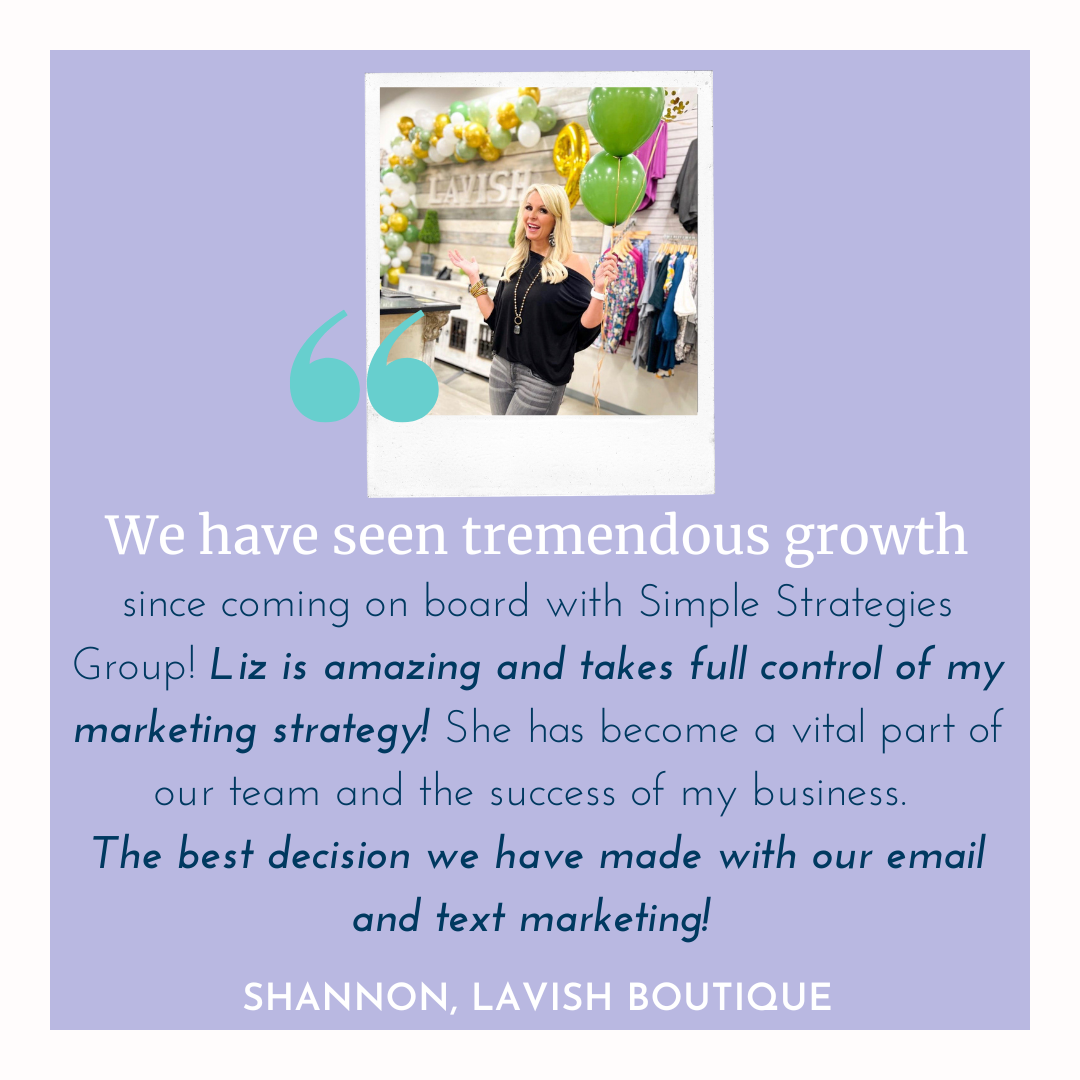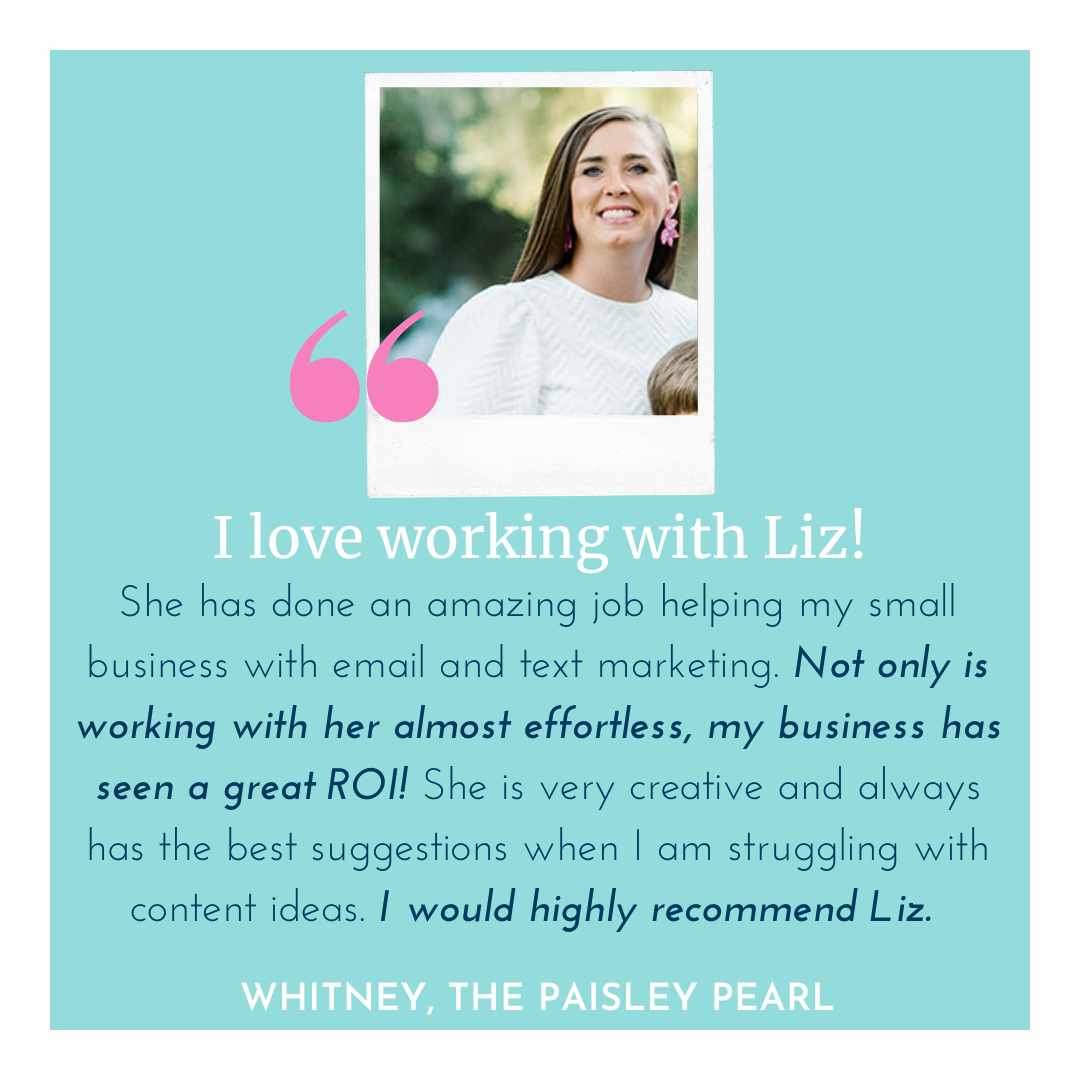 Heather from Lilie Jack Boutique

"Liz did an awesome job setting up my email flows and text message marketing! She definitely used my brand voice and saved me a ton of time getting my marketing set up via these channels."

Erin from Sostenuto Arts

"Liz is genuinely interested in learning about your business, and produces creative and unique content to help you tell the story of your brand."

Shelli from Creme De La Creme

"Liz did an awesome job setting up my email flows and text message marketing! She definitely used my brand voice and saved me a ton of time getting my marketing set up via these channels."